Utopian Turtletop. Monsieur Croche's Bête Noire. Contact: turtletop [at] hotmail [dot] com
Thursday, May 11, 2006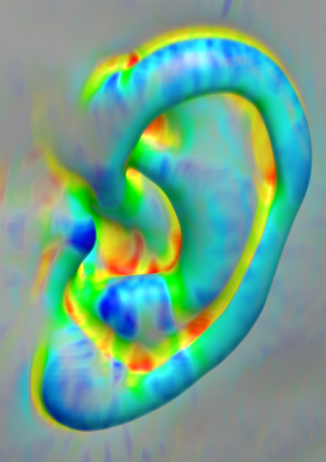 what grabbed my ear today
This morning, driving to work, the local community college "world of music and ideas" station: Rahsaan Roland Kirk, live, "Serenade to a Cuckoo." Virtuoso on many instruments, always an exciting bandleader, and man that guy could write catchy tunes.
After work, driving home, CD from the library: ELO's greatest hits. Love the string parts, the catchy tunes, the sheen-y but still warm '70s sound, the elaborate yet catchy and concise tunes, and -- what a chameleon singer Jeff Lynne is! I noticed it when catching "Concert for George" on PBS some months ago -- for the Traveling Wilbury numbers, Lynne sang the Orbison parts AND the Dylan parts. And sounded great, not imitative, but right, for both. He had some witty songs in ELO too, and I love the band's name -- all the words modifying each other -- Electric Orchestra, Light Orchestra (as opposed to seeeerious), Electric Light -- clever.
Rented "Gold Diggers of 1933" from the video store, "a video with singing and dancing" that the kid can watch while I'm cooking -- one of my all-time favorite movies, starting off with Ginger Rogers dressed lasciviously with large coins barely covering her bareness, singing "We're in the Money," first regular, then in pig-Latin --
and the movie doesn't go downhill from there.
Choreography by Busby Berkeley. Songs by Warren & Dubin -- Warren such a great songwriter (the music) & Dubin an excellent lyricist). That opening number -- wow -- such a peppy cheerful tune, and the words of the bridge:
We never see the headlines
about breadlines
today,
and when we see the landlord
we can look that guy
straight in the eye

Because -- "we're in the money." The Depression.

And then tonight, my beloved spouse & I spontaneously got a babysitter and went to an open mic. I brought my guitar but got there too late to sign up. Heard an accomplished & energetic guitarist who in two songs went from Malagasy-style to echo-ambient to white-hippie-jam-style funk to hippie bluegrass, and all done pleasingly and energetically. And heard Ali Marcus play rhythm guitar and sing nice alto harmony with another woman singing lead above her, an old spiritual, "I Am a Poor Wayfaring Stranger" -- really nice harmonies, always good to hear.